The country that I have called home for the past 10 months have made it through to the final 16 in the Fifa World Cup.
Costa Rica have shocked the world and the team who were seen as the 'whipping boys' are through to the knockout stages for the first time since 1990.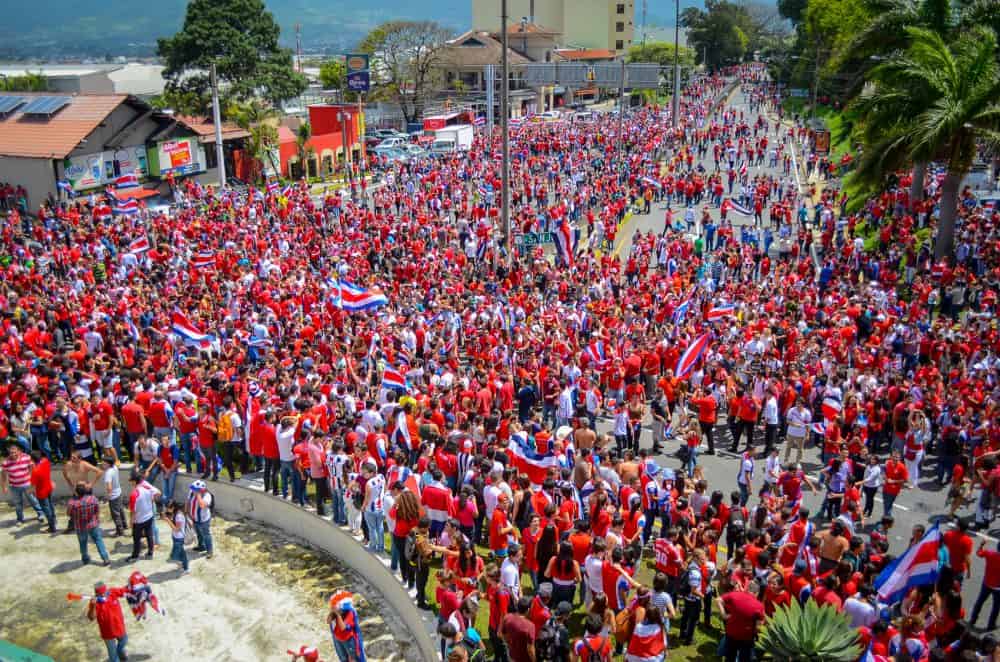 Costa Rica fans celebrate at the Fuente de la Hispanidad in San Jose
While the match was being played, the streets where I live were deserted.
But as soon as Brian Ruiz scored, you could hear cheering from all directions.
When Italy was finally defeated, I think the whole country roared in unison.
Car horns were honked, buses blasted, motorbikes tooted.
Supermarkets played their music even louder than usual and children everywhere went wild.
The party will doubtless continue through the night, spilling over to the weekend if not for longer.
So even though this brilliant win by La Sele puts an end to England's World Cup dreams, it is great to be a part of the underdog's celebrations.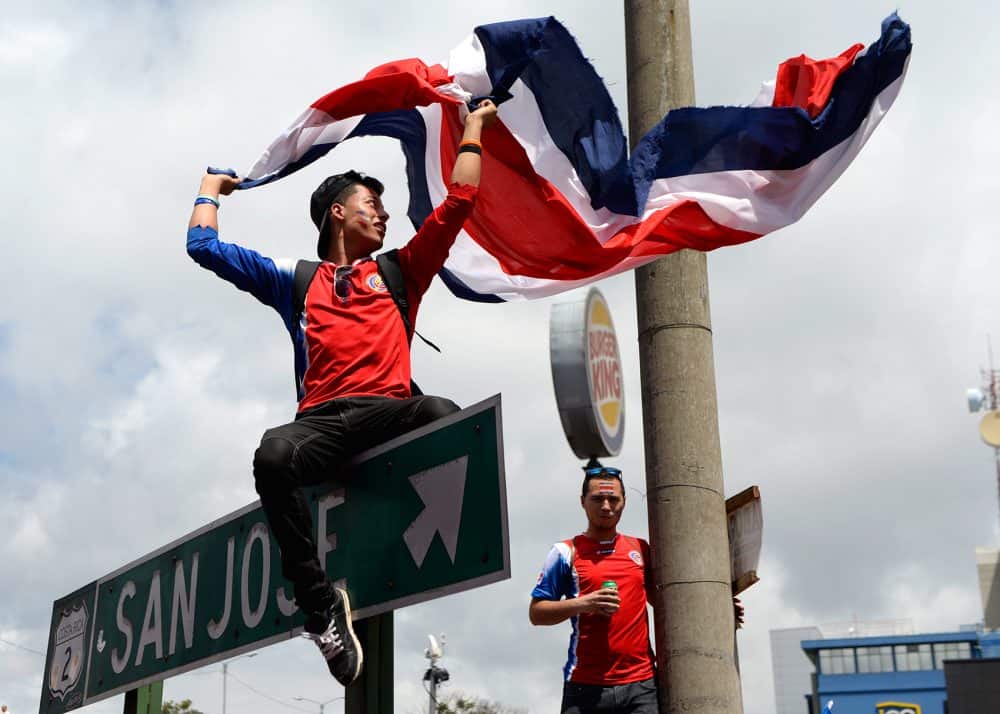 Celebrations at our local.